Bright Lights: Life Coaching with Dr. Karen Leitner
November 19, 2020
Michelle Higginson
---
Bright Lights is an ongoing series that highlights the activities, causes, and passions that fall outside of Inlightened Experts' dedicated day jobs, and truly set them apart. These initiatives represent experts' abilities to transform their interests and experience into meaningful ventures that drive positive change. This installment of Bright Lights features Karen Leitner, MD, and KarenLeitnerMD Coaching, the life coaching venture she launched to help peers pursue their potential.
How did you discover your passion for coaching? What problem were you trying to solve? Take us from idea to execution.
It started from a podcast I happened upon. It helped me to realize the standard I was holding myself to — as a physician, wife, and mother — was not only unsustainable; it was toxic. And while any individual's first instinct might be to put the blame externally, true power and agency lies in the ability to look inward. Only I am responsible for the results in my life. Accepting that, and figuring out what to do about it, is the key to everything. 
In learning the tools of coaching, I was empowered to take action and determine a path forward for my own personal and professional growth. I moved from feeling "stuck" professionally to applying my skills to new and exciting work through opportunities that I found with my change in mindset. This is how I was connected to Inlightened, for instance. Opportunities are everywhere, once you take responsibility for your own circumstances and stop relying on others to tell you what's next.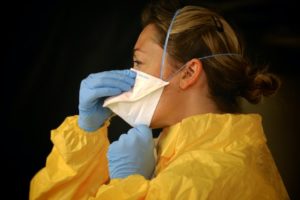 I decided that the tools of coaching are too valuable and too impactful not to share with other women physicians, many of whom are acutely suffering right now; both because of the pandemic but also chronically, as evidenced by the high numbers of female doctors leaving medicine and experiencing burnout. I launched my business in order to begin helping other women physicians right away. I have so much deep respect and admiration for what women bring to medicine. So often we do not feel valued in the system in which we work, and taking it one step further, we undervalue ourselves. That is something we absolutely can change, and therefore reframe the entire experience of our lives.
Can you provide a brief overview of your coaching mission?
My mission is to leverage coaching tools to empower individuals to take accountability and control over their own lives. Where you are, and how you feel — regarding finances, work, relationships, and so on —  is a result of your own thoughts and mindset, both of which you have the power to change. It's all about being enough, doing hard things, and having self compassion.
Tell us more about your target audience.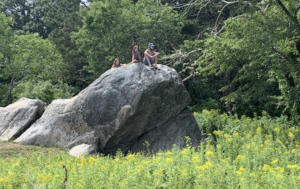 My clients are female physicians. Doctors — and women, frankly — are notorious for deprioritizing themselves. I have three daughters and I don't want to normalize this for them. Society holds us to a very difficult standard in terms of how we spend our time. When/if we prioritize family or personal life, we risk being perceived as somehow lesser than. This feeds into imposter syndrome, a struggle with work-life integration, and is widely associated with high rates of burnout in medicine and in other fields as well. Having grappled with these issues personally, I know exactly how painful this can be, but also how valuable the tools of coaching can be for this. I've helped women feel sufficient in the ongoing juggle of home and work. I help them set goals, overcome obstacles, and get out of their own way.
Most clients initially come to me focused on their careers, but the patterns we uncover spill into virtually every aspect of their lives. Our early conversations quickly become a bigger exercise of learning how to recognize the way you think about life, how that does (or doesn't) serve you, and taking control over where to go from there.
What key milestones have you accomplished to date?
Established community of 500+ engaged members. 

Provided 40 coaching sessions to physicians in October 2020.

Grew a loyal base of paying clients.
What is the most valuable lesson you've taken away from your coaching experience?
I know that I would have benefitted from coaching early on, and avoided much suffering, if only I had been exposed to the tools. I also know this was the perfect journey for me, since I would have otherwise not had the perspective that puts me in a position to help so many. I wish this sort of support was a required part of training for doctors, especially these days. We are going through such challenging times, yet there is stigma around seeking help, showing a level of vulnerability that implies you're human, and being open to guidance.
Coaching is an incredibly powerful way to create the outcomes we want to see, in our own lives. It's a process to take inventory of what you are and are not satisfied with, address your limitations, and take action to drive strategic change. The results that you can create with this kind of approach are infinite! 
How can people get involved?
Sign up on my website, take a look at my Facebook group and Instagram, or email me.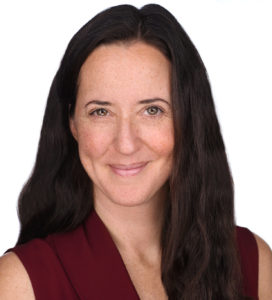 Karen Leitner, MD, is an Ivy League educated and board-certified internal medicine physician. Dr. Leitner is licensed in multiple states and serves as Senior Physician and Medical Director of Transgender Virtual Medical Home for Teladoc Health (formerly Advance Medical), the world's largest on-demand remote digital health delivery company. She is also an urgent care physician for Harvard University Health Services, and previously worked in primary care for The Cambridge Health Alliance. Dr. Leitner is known for her ability to design, implement, and support outstanding and cost-effective digital healthcare delivery programs, with specific expertise in physician recruitment, oversight, and professional development. A patient advocate driven by an approach to care that is equal parts compassionate and nontraditional, Dr. Leitner holds a number of volunteer appointments. She also co-founded the COVID-19 Action Advocacy Coalition, a physician-led grassroots effort to protect public health in the face of the Covid-19  pandemic.
---
November 19, 2020
Michelle Higginson