Bright Lights: Music as Medicine with Dr. Seth Gemme
December 22, 2020
Michelle Higginson
---
Bright Lights is an ongoing series that highlights the activities, causes, and passions that fall outside of Inlightened Experts' dedicated day jobs, and truly set them apart. These initiatives represent experts' abilities to transform their interests and experience into meaningful ventures that drive positive change. This installment of Bright Lights features Seth Gemme, MD, and how he merged interests in medicine and music to provide comfort during the COVID-19 pandemic. 
How did your debut album,  'The River' come to be? What problem were you trying to solve? Take us from idea to execution.
I've been musical since the age of seven. I learned guitar from my father and was a member of multiple bands — including during residency at Brown — and more recently with some of my closest friends. Isolation, lockdown, and stress prompted by coronavirus spurred me to spend more time writing music, which is really what started the whole process of my first "solo" venture. All songwriting and recording for 'The River' happened at my in-home recording studio in Montgomery, MA. Westfield resident Jeff Lynch did all of the sound mixing and engineering, and the album was mastered by Jeff Lipton and Maria Rice at Peerless Mastering in Boston.
Remarkably, everything came together over a few short months. Through the EP, and subsequent album release, I was wanting to share the emotional ups and downs I've experienced as a healthcare provider, and use musical expression to hopefully impart some level of healing to others. It resonated with a colleague of mine, who was kind enough to share my story with the media and help get publicity for 'The River'.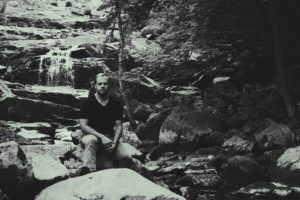 Can you provide a brief overview of your musical mission?
Early on, it was more of a creative outlet; the songwriting process was both personal and meaningful. I think it became a mission when I had ten songs that had come together somewhat organically, and — while one in particular is about my daughter — most were inspired by this time that we are all living through. Covering concepts that span uplifting encouragement to losing faith, I wanted listeners to know that however they are feeling, they are not alone. It became my way of trying to offer some level of hope and healing outside hospital walls, which has become particularly challenging in the era of COVID. My songs are my message.
Tell us more about the target audience for 'The River.'
Based on my Spotify statistics, it looks like people in their 30s! Being that writing and recording this album was more about extending comfort and hope to countless individuals whose lives have been lost to, or negatively affected by the coronavirus, I think my audience is really anyone who seeks solace through music. My songs are my way of sharing my experience and emotions, and I hope listeners can take away some of what I felt when writing them.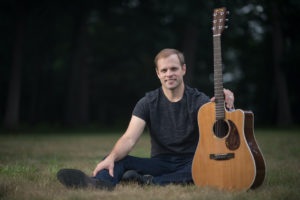 What key milestones has 'The River' accomplished to date?
Secured meaningful

media coverage

that went into detail on the story behind multiple songs.

When numbers were low, we were able to play a small outdoor show locally, within safety guidelines.

Rights to "The River" single were purchased for use in an upcoming documentary about COVID-19.

Made available on all major streaming platforms, and for free on

YouTube

.

Over 1,000 plays on Spotify.
Can you share a specific example of how 'The River' resonated with someone?
A nurse practitioner I work with — she was actually the colleague I mentioned earlier — was inspired enough to help spread the word. She said, "I was listening to it after a night shift and the words of 'Faith' and 'Out of the Darkness' to me kind of reflected what is going on right now with the pandemic. I think your words would provide comfort for many other people working and living with this, even if that was not the intention. We all need something positive to focus on when we get off shift."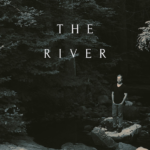 How can people get involved?
People can listen to the album on Amazon, Apple Music, Spotify, and YouTube — and hopefully one day — at future gigs.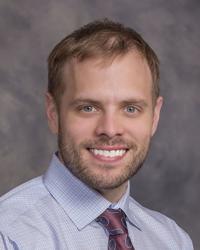 Seth R. Gemme, MD, is an Ivy League trained and board-certified emergency medicine physician at Baystate Medical Center and Baystate Noble Hospital, where he also serves as the Emergency Department's Associate Medical Director and Director of Quality. Dr. Gemme is skilled in the full spectrum of emergency medicine, most recently focusing on the testing and triaging of COVID-19 patients. Passionate about introducing change to broken healthcare systems, he enjoys partnering with like-minded professionals — and industry — to pilot process improvement initiatives aimed at reducing variability, and improving efficiency, outcomes, and quality. Dr. Gemme lectures nationally, and contributes to the development of evidence-based guidelines as a member of the American College of Emergency Physicians.
---
December 22, 2020
Michelle Higginson