Strategic success through side gigs: How healthcare professionals can maximize their entrepreneurial experience
January 5, 2021
Arlen Meyers
---
Strategic side gigs and consulting opportunities offer physicians and other healthcare professionals the ability to expand their knowledge, skills, and connections beyond their daily work. These meaningful extracurricular activities — which include one-off engagements, short-term mentoring, and long-term advisory appointments — also help companies of all stages and sizes gain a competitive edge.
The COVID-19 pandemic has changed the fundamental future of work and further accelerated physician interest in participating in the gig economy. Motivations include:
Dissatisfaction with the practice of medicine

Concerns about personal and family safety

Generational attitudes

Job insecurity, furloughs and layoffs

The desire to expand impact and change a dysfunctional system

Income threats and inequalities

Family obligations and caregiving requirements

Gender and racial inequality, in addition to other aspects of the dark underbelly of medicine

Burnout, disability, divorce, illness, or disciplinary actions

Challenges faced by:

International medical graduates to obtain U.S. state medical licenses

Practitioners who have temporarily stopped practicing, trying to re-enter the clinical workforce.
Challenges for clinical experts
While there are ample opportunities for clinicians and healthcare experts to bridge the knowledge gap and provide value to innovators in need, there are also hurdles to navigate: 
Lack of knowledge, skills, attitudes, and competencies to add value in your chosen gig

Ignoring blind spots and not acknowledging that you don't know what you don't know

Not being properly screened

f

or the opportunity at hand

Engaging with a company executive that isn't ready to be coached

Unrealistic expectations about income potential and benefits
Maximizing the entrepreneurial experience
Experts can take the following simple steps to make the most of their side gigs and working relationships with innovative companies:
Find colleagues who are working in the areas that might interest you, or connections with extensive consulting experience, and interview them for a job preview

Make sure your LinkedIn is up-to-date, and engage members of your network that might offer access to opportunities or other professional networks you can join to potentially offer your expertise

Familiarize yourself with advisory agreements — and perhaps consider some non-negotiobles of your own — by using free online templates

Decide what your compensation model will be and your hourly rate

Manage expectations by being honest about your skill set and strengths, and keep a failure resume to track lessons learned and continue maximizing your own professional development
Online platforms are transforming traditional work and business models, enabling firms to tap into resources and expertise beyond their traditional boundaries. While they fulfill an important need by facilitating access to quality, clinical expertise, it's ultimately up to the experts and client companies to take the steps needed to derive value from those relationships.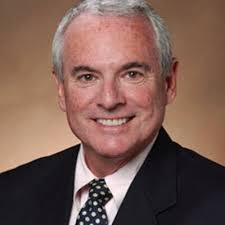 Arlen D. Meyers, MD, MBA, is a board-certified otolaryngologist, academic, and serial physician executive. He serves as the President and CEO of the Society of Physician Entrepreneurs (SoPE) and Professor Emeritus of otolaryngology, dentistry, and engineering at the University of Colorado School of Medicine and the Colorado School of Public Health. Dr. Meyers has created several medical device and digital health companies over the course of his career. Most have failed. He is a former Harvard-Macy Fellow, completed a Fulbright scholarship at Kings College in London, and consults for and speaks to corporate, government, and higher education audiences, domestically and abroad. Dr. Meyers boasts a number of editorial accomplishments and responsibilities, was named one of Modern Healthcare's 2011 50 Most Influential Physician Executives, was selected amongst CIOLook's 2019 Influential Leaders in Healthcare.
---
January 5, 2021
Arlen Meyers