Bright Lights: WeBelieve Health with Dr. Ayòbámi Olúfadéjì
January 28, 2021
Michelle Higginson
---
Bright Lights is an ongoing series that highlights the activities, causes, and passions that fall outside of Inlightened Experts' dedicated day jobs, and truly set them apart. These initiatives represent experts' abilities to transform their interests and experience into meaningful ventures that drive positive change. This installment of Bright Lights features Ayòbámi Olúfadéjì, MD, MBA, and WeBelieve Health, the organization he founded to build capacity to improve healthcare access and delivery in Nigeria.
How did WeBelieve Health come to be? What problem were you trying to solve? Take us from idea to execution.
I had always thought that the way to improve healthcare delivery in my home country Nigeria would be to complete my medical training and return to practice there. However, over the last few years, I have realized that my skills as an emergency physician with an MBA are better suited to helping solve the systemic and capacity issues that prevent the adequate delivery of care.
One of the first things I noticed was that private facilities that provided primary care did so in understaffed clinics with high overheads, making the cost of delivery too high for the average Nigerian. I founded WeBelieve Health with the goal of improving access to care; we registered both not-for-profit and for-profit arms of the organization. While the non-profit arm worked with other NGOs and health ministries to build sick bays at schools and help with medical screening exams, the for-profit arm worked on developing an urgent care business model.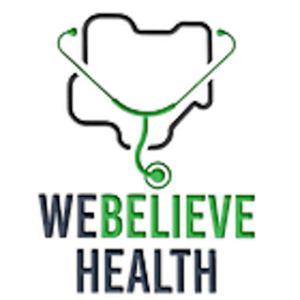 After the completion of my residency, I took another trip to Nigeria and spent an extended period of time speaking to patients and physicians to further evaluate their needs, and realized that capacity building in emergency medicine was a problem I could help solve. Medical education and training are different in Nigeria; you finish medical school and then complete two years of mandatory service, after which most doctors enter the field as a medical officer to earn subsequent training on the job. There are no specialty training programs in emergency medicine. This led us to pivot our efforts to focus on creating educational content that would improve the delivery of emergency medicine in the country.
Over the last year, we have completed two courses: the World Health Organization Basic Emergency Care Course and the Introduction to the Principles of Emergency Medicine course (IPEM). I am most proud of our work with IPEM because I was able to work with colleagues from Beth Israel Deaconess Medical Center's Department of Emergency Medicine to develop a two-month virtual course for Nigerian medical officers. The course provided an introduction to the foundational principles that are essential in the emergency management of patients. I realize I can provide more value this way — as a bridge — by building knowledge, skills, and connection, and maximizing the positive impact on my home country. 
Can you provide a brief overview of WeBelieve's mission?
We believe that all individuals should have access to healthcare, irrespective of geography or socioeconomic status. Our mission is to increase access to quality care for Nigerians and continue to develop ideas that improve the system of healthcare delivery. Our decision-making process is informed by comprehensive, empirical studies and high quality data evaluation. We strive to build productive relationships and make a positive impact with all of our pursuits.
Tell us more about WeBelieve's target audience.
We are dedicated to making Nigeria a better place for Nigerians. The IPEM course was designed for Nigerian medical officers who have had years of clinical experience in trauma and/or emergency care settings, but have not been exposed to formal specialty training. The goal of this course is to prepare clinicians to quickly and accurately diagnose and provide appropriate care for patients that present with the disease conditions core to the practice of emergency medicine, and build capacity to improve emergency care delivery to the people of Nigeria.
What key milestones has WeBelieve accomplished to date?
Beth Israel Deaconess Medical Center enlisted 12 faculty to teach the IPEM course, in partnership with

Lagos University Teaching Hospital, University College Hospital – Ibadan

, and faculty from Johns Hopkins, Brigham and Women's, Baylor, and Penn.

More than 100 Nigerian medical officers across four teaching hospitals completed the course in one year.
Can you share an example of someone whose life has changed through working with WeBelieve?
Education has the ability to impact not only the student or trainee, but extends to everyone they encounter with their newfound knowledge and skills. We have a growing community of physicians embracing room for growth, and eager to prepare for any situation they might find themselves in. What WeBelieve has been able to accomplish from a global health perspective has been incredibly rewarding. And it's just the beginning.
How can people get involved?
To discuss philanthropic opportunities, research, or getting involved as a clinician, visit our website or email us.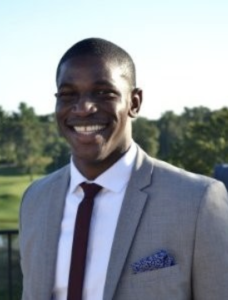 Ayòbámi Olúfadéjì, MD, MBA, is an Ivy League educated and board-certified emergency medicine physician at Beth Israel Deaconess Medical Center, where he also serves as Associate Director of Ambulatory Emergency Medicine. Dr. Olúfadéjì is passionate about improving healthcare access for medically underserved populations, and is driven to leverage new technologies in the chronic management of diseases and redesign of emergency care delivery. He has extensive entrepreneurial leadership experience as Co-Founder of Digital Health Nigeria, Co-Founder and Managing Director of the Athari Fund, and Founder of WeBelieve Health. Dr. Olúfadéjì was a founding member of BIDMC's Residency Diversity Committee, and currently serves as a faculty advisor for the Society for Academic Emergency Medicine and Academy for Diversity and Inclusion in Emergency Medicine.
---
January 28, 2021
Michelle Higginson