Experts in the news: Vaccine hesitancy, equitable access, and the importance of accurate information
April 29, 2021
Michelle Higginson
---
Healthcare as we know it has changed, and it will only continue to do so. We've learned a lot in the era of COVID-19, and as we celebrate the development of a vaccine and its essential role in moving forward, we know there is much work left to be done. Inlightened is incredibly proud of our community's efforts to combat vaccine hesitancy, promote education, and advance equity. In celebration of World Immunization Week, here are some highlights from advisor and Walgreens Chief Medical Officer Dr. Kevin Ban and experts, VHA Chief Medical Officer Dr. Kameron Matthews and Oak Street Health Executive Medical Director Dr. Ali Khan.
"For some people, it might be mistrust in the system. For others, they like to understand better how were these vaccines developed and then approved. A third person may say, 'Hey, will this impact my cancer chemotherapy that I'm going on?' The important thing is to meet people where they are, understand what information they need, and I think that's the power of a pharmacist in the community."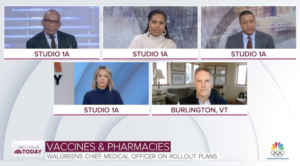 "You can actually talk to someone. You can let them know what you're curious about, what you're concerned about, and then they can help give good information."
This reinforces what Dr. Ban previously said on TODAY, "It's on us, the scientific community, Walgreens, [and] physicians to build trust."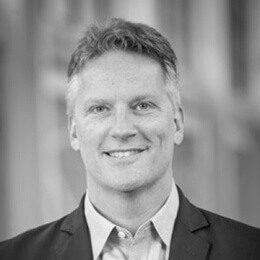 Kevin Ban, MD, is a physician executive with more than two decades of clinical experience and a track record for optimizing clinical programs, healthcare information systems, and patient safety. Prior to joining Walgreens as Chief Medical Officer, Kevin served as Chief Medical Officer at athenahealth, driving collaborative and strategic initiatives with a specific focus on population health. A board-certified emergency medicine physician with over 24 years of clinical experience, he served as Beth Israel Deaconness Needham's CMO, and was a member of Harvard Medical School's academic faculty from 2003-2016. Kevin led the Tuscan Emergency Medicine Initiative from 2003-2010 — driving success in emergency medicine education, quality improvement, translational research, and simulation training in the region — and launched the first pediatric trauma center in Italy where he served as Chairman of the program.
"We're trying to assure we have proactive outreach to veterans to make sure that we're answering their questions, we're dispelling myths, so that they understand the vaccine is safe and effective. 
"… 20-30% of the members of the studies on these vaccines were actually from communities of color. A lot of veterans and Americans don't know that. It's worth them understanding the side-effect profiles, what we're actually seeing as opposed to what's being discussed, we really try to emphasize the science and data behind the vaccine so they know what's accurate."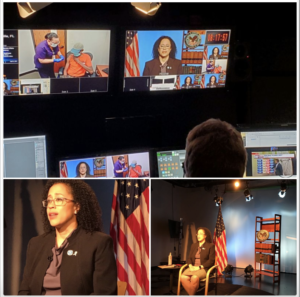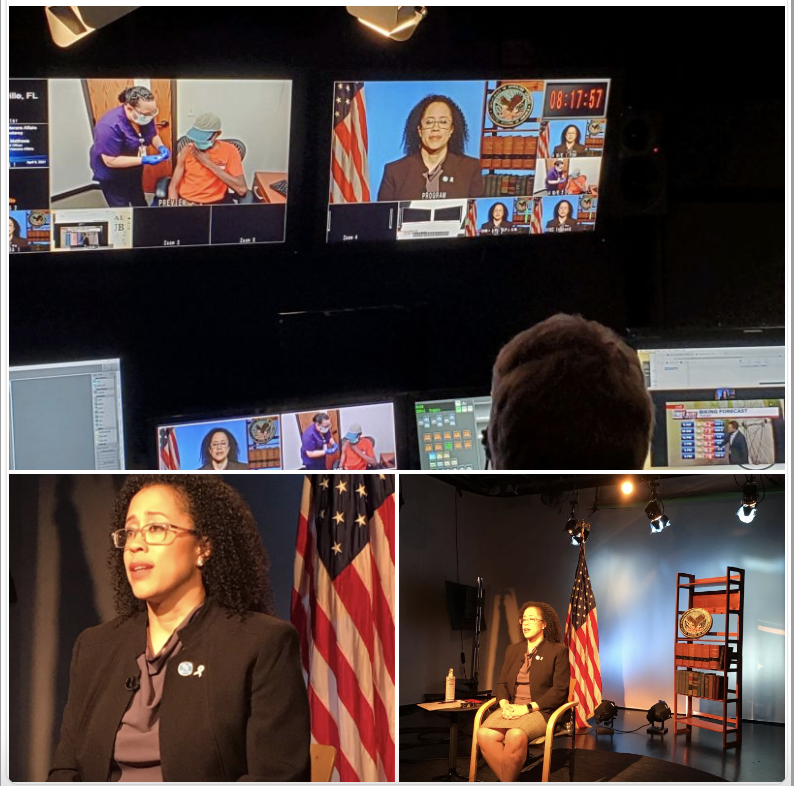 In another interview with WINK, Dr. Matthews stressed, "It's a concern for our whole nation, not just our veterans… The one thing younger americans, younger veterans need to know is that the vaccine is safe and effective, and that they're protecting themselves by taking the vaccine as well as their families and their communities."
Dr. Matthews participated in 20 broadcast interviews over a four-hour period, discussing the VA's efforts to combat vaccine hesitancy in communities of color. Thus far, the VA has fully vaccinated more than two million veterans, employees, and federal partners.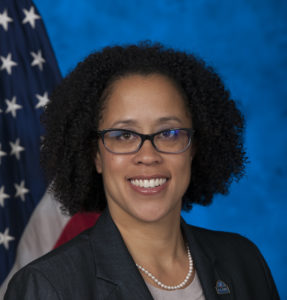 Kameron Matthews, MD, JD, FAAFP, is a board-certified family medicine physician. She serves as the U.S. Department of Veterans Affairs' Chief Medical Officer/Assistant Under Secretary for Health for Clinical Services. A clinician, attorney, advocate, administrator, and academic, Dr. Matthews began her career in correctional medicine, and transitioned to administration within federally qualified health centers (FQHCs) before stepping into this executive role. She focuses on social determinants of health and policy issues that impact underserved patient populations, and is specifically dedicated to improving care quality, access, and disparities. Dr. Matthews is a leader in quality and workforce diversity and sits on the board of directors for the National Quality Forum (NQF), the advisory board of the National Minority Quality Forum, and the Diversity and Inclusion Committee of the Accreditation Council for Graduate Medical Education. She also co-founded the Tour for Diversity in Medicine (T4D), a nonprofit organization focusing on promoting careers in healthcare to underrepresented minorities. Dr. Matthews has received multiple honors, including being recognized with 2017 National Minority Quality Forum 40 Under 40 Leader in Minority Health and 2015 National Medical Association Council for the Concerns of Women Physicians Emerging Trailblazer Awards.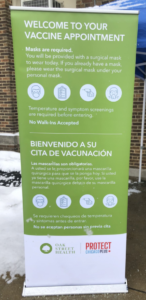 "As primary care providers, we are doing some of the most important and meaningful work of our careers by delivering this life-saving vaccine in our communities. Our teams at Oak Street Health have worked tirelessly to care for our country's most at-risk patients during the pandemic, and it's truly a privilege to be part of the solution. We are proud to continue increasing the number of patients and community members vaccinated in an equitable way, approaching our efforts with intention and purpose in order to turn the tide in some of our hardest hit communities."
As of mid-April, Oak Street Health administered more than 150,000 total COVID-19 vaccine doses across 12 states. Dr. Ali Khan and team continue to prioritize access and education in their mission to rebuild healthcare as it should be.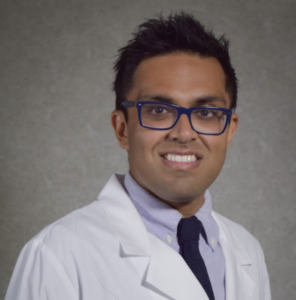 Ali Khan, MD, MPP, FACP, is an Ivy League educated and board-certified internist. Dr. Khan is licensed in multiple states and has held numerous clinical and administrative leadership roles over the course of his career. He currently serves as Executive Medical Director at Oak Street Health Physicians Group, and previously was Clinical Design Officer at CareMore Health and Director of Physician Engagement at Iora Health. Passionate about improving healthcare quality, access, and disparities through policy and clinical program design, Dr. Khan is known for a unique, comprehensive perspective spanning complex care, provider integrations, and the many levers that impact both. His outstanding service to vulnerable patient populations has been recognized with many honors, including being named to the National Minority Quality Forum's 2019 40 Under 40 Leaders in Health. In addition to a number of board appointments — including the American College of Physicians and Physicians for Human Rights — Dr. Khan previously served as National Deputy Field Director of Doctors for America, Health Policy Fellow under the former US Assistant Surgeon General, and on the 2008 and 2012 National Health Policy Advisory Committees for Obama for America.
---
April 29, 2021
Michelle Higginson