Bright Lights: Rani♡Nani with Dr. Kinjal Patel
May 26, 2021
Michelle Higginson
---
Bright Lights is an ongoing series that highlights the activities, causes, and passions that fall outside of Inlightened Experts' dedicated day jobs, and truly set them apart. These initiatives represent experts' abilities to transform their interests and experience into meaningful ventures that drive positive change. This installment of Bright Lights features internist and nephrologist Kinjal Patel, MD, and her yoga-based approach to patient care and empowerment, Rani♡Nani.
How did Rani♡Nani come to be? What problem were you trying to solve? Take us from idea to execution.
'Nani' is Hindi for 'maternal grandmother', and 'Rani' means 'queen'. Rani♡Nani means 'My grandmother is my queen.'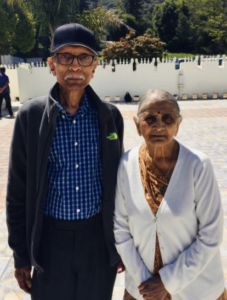 My grandparents have always had a significant presence in my life. As a child, I would attend their doctor's appointments and help translate. It was these intimate experiences — of being a link between them and their clinicians — that nurtured my interest in healthcare, emphasized the importance of empathy and presence to me, and ultimately inspired me to become a doctor.
My grandparents were also among my first yoga teachers and a driving force in my RYT certification. Since starting formal yoga studies, I've completed more than 700 hours of yoga training in classical hatha, ashtanga-influenced vinyasa, and Vedic philosophy.
When my grandmother suffered a severe injury last year — in the height of the COVID-19 pandemic — I wanted to do whatever possible to keep her comfortable and healthy at home. We were able to arrange for my colleague, a yoga instructor and physical therapist, to work with her regularly, and she has thus far made a tremendous recovery. 
For anyone who wishes to enhance their health, yoga offers many potent, joyful tools to feel better. Those who may benefit the most, such as seniors or those with chronic conditions, are often less well-positioned to access yoga. As a physician, I wish to improve this accessibility, and empower patients and clients to drive their health in a deep, highly personal way that is also safe.
I've always loved taking care of people in both wellness-based and traditional medical settings, and I wanted to share my hybrid approach to help others in a way that would advance care, rehabilitation, and disease/injury prevention, especially in America's Medicare population.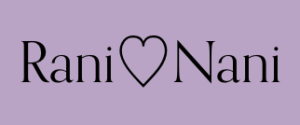 Can you provide a brief overview of Rani♡Nani's mission?
Rani♡Nani blends deep expertise in Western allopathic medicine — specifically as it relates to chronic disease, primary care, and senior-tailored care — with the wisdom of yoga, to explore joyful ways to be healthy. 
I want to teach clients to use yoga and meditation to
Improve emotional well-being and mood

Enhance prevention or management of chronic conditions

Reduce frailty and elevate functional status.
I hope to empower change on a large scale, but I know that big changes start with pulling little levers, and continuous refinement.
Tell us more about Rani♡Nani's target audience.
There's a need — and great interest — to approach individual care plans with an open mindedness that makes room to integrate wellness-based practices such as yoga, acupuncture, and meditation. Rani♡Nani is a combined offering of knowledge and expertise, for:
Healthcare professionals and their teams

Patients, either directly or through providers
I'm really excited because I have the perspective of a doctor, yoga instructor, patient, and caregiver. I'm equipped to support patients directly, as well as care teams in a way that scales and advances access for everyone. This allows me to offer individuals of all walks of life — including grandmothers like mine, anxious adolescents, chronic disease patients, or someone who just wants to feel lighter and brighter — a safe environment and un-intimidating approach that accounts for their needs and limitations.
What key milestones has Rani♡Nani accomplished to date?
I left my job at a healthcare startup — I currently practice per diem in LA — in January to launch Rani♡Nani.

We're aiming to pilot our first collaboration with an internal medicine practice this June, focusing on holistic approaches to wellness that also include acupuncture and physical therapy.

Given the foundation of my career is focused on reducing disparities, I'm committed to finding ways to advance access to services like mine.
How can people get involved?
Contact me via email or the form on my website to inquire about collaborating, or just to learn more about my services. Feel free to also find me on Instagram: @kinjaldoesyoga.
Healthcare careers are incredibly challenging, now more than ever before. I'm here to offer support for providers, and those in their care. Yoga is for everyone.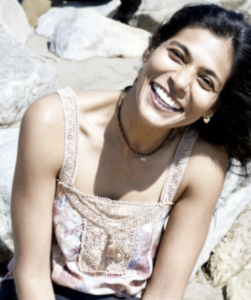 Kinjal Patel, MD, is an Ivy League educated and board-certified internal medicine physician and nephrologist, and a registered yoga teacher. She most recently served as VP of Clinical Strategy at Cricket Health — a specialty provider of world-class kidney care — before launching Rani♡Nani, and supporting caregivers and patients alike in a blended approach to care. Dr. Patel possesses a deep understanding of primary care's crucial role in the total health of an individual, and has spent her career pursuing faster, fresher, sustainable approaches to transform care delivery. She was previously Chief Medical Officer at Calyx Health and Director of External Clinical Collaborations for One Medical Group, and is known for her ability to design, implement, and support programs and products that reduce disparities in care access and experience. With expertise spanning holistic medicine to Medicare and Medicaid, Dr. Patel is uniquely attuned to the intersection of patient, provider, and payer needs. She has been invited to present at National Kidney Foundation events, has completed multiple yoga teacher trainings across the country, and is a founding member of the Massachusetts General Hospital Society of Fellows.
---
May 26, 2021
Michelle Higginson