Bright Lights: Journal My Health with Tracey Welson-Rossman
August 27, 2021
Michelle Higginson
---
Bright Lights is an ongoing series that highlights the activities, causes, and passions that fall outside of Inlightened Experts' dedicated day jobs, and truly set them apart. These initiatives represent experts' abilities to transform their interests and experience into meaningful ventures that drive positive change. This installment of Bright Lights features multi-time founder and technology leader Tracey Welson-Rossman and Journal My Health, the app she developed to empower patients on a path toward better care for chronic illness.
How did Journal My Health come to be? What problem were you trying to solve? Take us from idea to execution.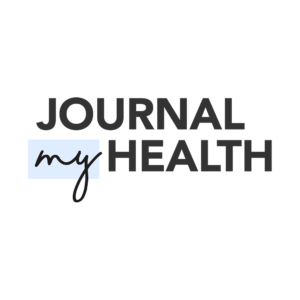 About twenty years ago, I was in a serious car accident resulting in prolonged and chronic pain. I spent years trying to formulate the right combination of doctors, therapists, medications, exercise, and diet to alleviate my pain, but I learned that even when you establish the right team and lifestyle balance, it takes only a minor change to throw your entire plan off-track.
For me, this crystallized the necessity of vocal and active participation in my medical care. I began meticulously cataloging ​​my symptoms, physical and mental state, activity level, sleep patterns, treatments, diet, and even environmental factors like weather conditions—and shared this data with my medical team. The ability to understand the nuances of my condition gave rise to meaningful improvements in communicating with my healthcare team and, ultimately, my wellbeing. However, this was a time-consuming effort. As a busy working mom, there was no simple way to easily capture and make sense of all that important data.
I'm a founding member of Chariot Solutions—an IT consulting firm specializing in software development, systems integration, and mobile application development—and I knew from my work that a user-friendly mobile app could be a feasible way to keep track of this information and analyze what was happening. After significant research and development, and further spurred by the onset of the COVID pandemic, we launched the Journal My Health app. It was the right time to introduce a new solution that could help those with chronic conditions track, analyze, and share the specifics of their personal circumstances with their medical team.
Can you provide a brief overview of Journal My Health's mission? 
Our mission is to ​​create better healthcare outcomes for those with chronic conditions, like the patients dealing with the mysterious lingering effects of COVID. We're empowering patients to take control of their health by monitoring their conditions and gaining insights into the factors impacting their wellbeing and quality of life. With Journal My Health, users can efficiently, privately, and credibly share this data with their healthcare providers to inform their diagnoses and develop targeted treatment plans. 
Tell us more about Journal My Health's target audience.
Journal My Health has benefits for multiple groups. First and foremost, our goal is to help patients with all types of chronic conditions take more active control of their healthcare journey. These common conditions include everything from arthritis to hypertension and kidney disease to heart issues. Another audience, which prompted us to bring our app to market, are those suffering from long COVID. These patients experience COVID symptoms for weeks or months after being infected, and constitute up to 30% of all adults who catch the virus. Lastly, the app is a great resource for doctors and healthcare providers. It helps them visualize patterns and trends in a patient's condition, efficiently make diagnoses, and devise effective treatment strategies. 
What key milestones has Journal My Health accomplished to date? 
Launched our app

on iOS

in mid-2021; closely followed by

Android launch

Recently garnered press coverage in regional outlets such as

Technically Philly

and

the

Jewish Exponent

,

to healthy living media

LivingBetter50

, and publications geared toward health providers like

Physical Therapy Products

Integrated the Journal My Health app with FitBit and other smart wearable devices to gauge when changes in heartbeat may help point to long COVID

Continuously learning from the hundreds of patients who have downloaded and are using our app while working on new projects with health systems and research centers

Planning our product roadmap and expanding the app's functionality, including: tracking more symptoms and medications for additional chronic conditions; integration with women's health information; use of pulse oximetry data to monitor oxygen levels; and more customized reporting options
How can people get involved?
Patients can

download our app for free

and start using it today 

Users can encourage friends, co-workers, and loved ones who deal with the flare-ups and life interruptions related to chronic conditions to download our app

Healthcare professionals such as physicians and physical therapists can download the app and recommend it to their patients and clients who struggle to track and report the path of their conditions

Everyone can check out the

Journal My Health resource center

with insights and tips on how to own your personal health story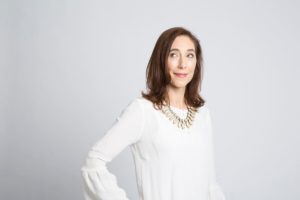 Outside of Journal My Health, Tracey Welson-Rossman is a Founding Member and Chief Marketing Officer at Chariot Solutions, a leading Philadelphia-area enterprise application and mobile development consulting firm. Tracey also founded TechGirlz, a non-profit organization dedicated to inspiring middle school girls to consider careers in technology. Additionally, she is the Co-Founder and Co-Chair of the annual Emerging Technologies for the Enterprise Conference, which attracts world-renowned thought leaders in cutting-edge technologies and serves as a community forum for regional technology companies. Additional ways Tracey supports her local community include serving as a Founding Board Member of Philadelphia Startup Leaders, dedicated to growing technology startup businesses and the largest and most active community of startup entrepreneurs in Philadelphia. She was honored as one of "40 Women to Watch Over 40 Worldwide" and as the "Advocate of the Year" for WIT Worldwide. Tracey sits on the boards of the WXPN, Creating IT Futures and the Future of Work Alliance, is a Commissioner on the PA Women's Commission, and is an advisor for Rec Philly. She holds a degree from Drexel University.
---
August 27, 2021
Michelle Higginson