Bright Lights: The Prospective Doctor Podcast with Dr. Erkeda DeRouen
September 16, 2021
Michelle Higginson
---
Bright Lights is an ongoing series that highlights the activities, causes, and passions that fall outside of Inlightened Experts' dedicated day jobs, and truly set them apart. These initiatives represent experts' abilities to transform their interests and experience into meaningful ventures that drive positive change. This installment of Bright Lights features family, lifestyle, and diversity medicine physician Erkeda DeRouen, MD, and her podcast, The Prospective Doctor.
How did The Prospective Doctor Podcast come to be? What problem were you trying to solve? Take us from idea to execution.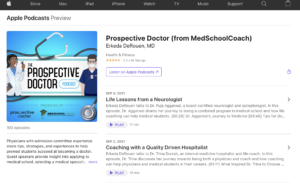 The Prospective Doctor podcast was created by another physician, Dr. Renee Marinelli, in 2019. The podcast was created under the MedSchoolCoach umbrella with the mission to provide essential information for applicants to medical school and those already in medical school. The idea was to feature guest speakers providing their own insight into different medical specialties, and the process of applying to medical schools and, ultimately, residencies. 
I have always had a passion for mentorship. Over the years, I have demonstrated this in a variety of ways, including one-on-one mentorship, organizational leadership to increase medical student success, and through panels, speaking engagements, and lectures. In September of 2020, I was approached to inherit the podcast series due to my desire to contribute to the success of medical students from a different level. When I assumed the role, I decided to keep the essence of the original topics, but also add a little more interviews that focus on hot topics in medicine, as well as unique careers.
Can you provide a brief overview of the podcast's mission?
The mission of the podcast is consistent with the mission of MedSchoolCoach: Physicians helping future physicians. Whether listeners are still trying to get into medical school, or they are working their way through, we want to share insights to what is going on in the world of medicine and what they can do to stand out on their journey.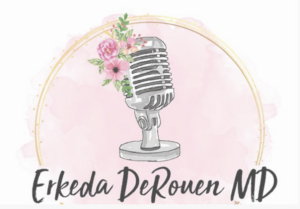 Tell us more about The Prospective Doctor's target audience.
The Prospective Doctor focuses on reaching pre-medical and medical students. Some of the topics are universal in healthcare and current events, expanding our reach to a wider audience of residents, attending physicians, and even patients.
What key milestones has The Prospective Doctor Podcast accomplished to date?
100 episodes produced

Hosted live streams and webinars focused on helping pre-medical students who are going through the admissions process

Over 190,00 downloads
Can you share an example of someone whose life has been changed through working with the podcast?
While I know that the podcast has impacted many students as they set out on their journey through medical training, it has definitely changed me. Being able to connect with so many people with different backgrounds that value making the world a better place has transformed the way that I view the world of medicine. It has been one of the honors of a lifetime to be able to connect real life stories with everyday heroes in order to encourage, motivate, and uplift the next generation of physicians.
How can people get involved?
If you have an interest in being a guest on the podcast, please reach out via email or Instagram. If you would like to book Dr. DeRouen for a speaking engagement, check out her website. Also, if you would like to fund a scholarship for a pre-med or medical student, email Erkeda DeRouen, and she can advertise it on the podcast or through social media.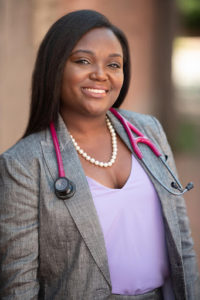 Erkeda DeRouen, MD, is a triple board-certified family medicine, lifestyle medicine, and diversity medicine physician. Dr. DeRouen is a virtual medicine expert with extensive technical and administrative experience. She is uniquely attuned to the intersection of emerging technology and human-centered care, and boasts skills in writing, public speaking, relationship building, and strategic leadership. Dr. DeRouen is particularly passionate about supporting vulnerable and underserved populations, with clinical expertise in transgender care and HIV management. Her people-driven approach is apparent in every aspect of her work, spanning non-profit settings, community health centers, and startup organizations. Dr. DeRouen is the recipient of several academic honors, a member of For(bes) the Culture, a HER Health Collective expert, and hosts "The Prospective Doctor" podcast. She also advises the board of directors for Young Mothers, Inc. and serves as a board member and partnerships chair for Girl Develop It, Inc., empowering women to strive for excellence. She recently co-authored a book called "Medicine Women: An Anthology of Stories and Letters by Female Physicians and Healthcare Professionals."
---
September 16, 2021
Michelle Higginson