Bright Lights: Conscious Anti-Racism with Dr. Jill Wener
February 16, 2022
Michelle Higginson
---
Bright Lights is an ongoing series that highlights the activities, causes, and passions that fall outside of Inlightened Experts' dedicated day jobs, and truly set them apart. These initiatives represent experts' abilities to transform their interests and experience into meaningful ventures that drive positive change. This installment of Bright Lights features internal medicine physician and wellness leader Jill Wener, MD, and her mission to improve outcomes by increasing awareness, with Conscious Anti-Racism.
How did Conscious Anti-Racism, LLC come to be? Take us from idea to execution.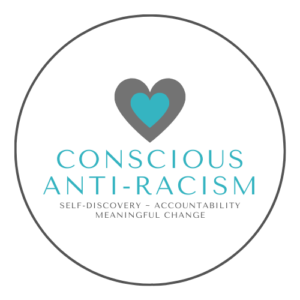 I had been reading and exploring how to be more active in anti-racism for quite some time, and went on an Allies in Action retreat in 2019, led by Leslie Mac and Paige Ingram. The training offered insight into the more insidious ways systemic racism exists in society and culture, and it gave white attendees the opportunity to recognize defensiveness, perfectionism, and the aversion to discomfort (all signs of the pervasive and insidious culture of systemic racism) in ourselves and where we work- both in our minds and in our bodies. The involvement of physical awareness and emotional intelligence in anti-racism work inspired me to apply the mind-body tools I practice as a provider (and as an aspiring anti-racist myself), lean into this consciousness, and teach other people tools to do this work. Things took off when I partnered with Maiysha Clairborne, MD, a Black physician with similar clinical expertise, and we combined our skills to help our clients build emotional intelligence and resilience around race. 
Can you provide a brief overview of your mission?
Conscious Anti-Racism was founded to help people find their place in the fight against systemic racism. We offer our clients the tools they are missing — many of which our culture teaches them not to have — to lean into their discomfort and show up productively as an ally, and in a way that does not cause additional harm.
Tell us more about Conscious Anti-Racism's target audience.
White people, non-Black people, and anyone wanting to show up better and more effectively in the fight against systemic racism. We work with individuals willing to take a look at themselves and their own accountability; those who are seeking tools to make meaningful change rather than just checking the box. That said, everyone can benefit because systemic racism affects everyone, in different ways, depending on their identities. We work with Black people as well, but because of their personal, lived experience of systemic racism, they can use our tools in a different way.
What key milestones has Conscious Anti-Racism accomplished to date?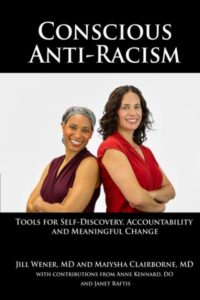 We've experienced so much growth in the past year and a half.
Published our book, Conscious Anti-Racism: Tools for Self-Discovery, Accountability and Meaningful Change, in November 2020.

Live/virtual trainings and online courses were accredited, so healthcare and HR professionals can earn CME and HR management credits respectively. 

We were honored with the opportunity to facilitate the Equity Matters Program — designed to increase equity in medical training and healthcare overall — sponsored by the ACGME

.
Can you share an example of someone whose life has been affected through working with Conscious Anti-Racism?
We've seen incredible outcomes from our trainings, across various clients. A white male who took our course realized how intending to be helpful (particularly in anti-racism spaces) can sometimes lead to centering oneself as a white person and thus further marginalizing his colleagues of color; understanding systemic racism from different perspectives gave him more empathy for his colleagues and helped him to change his behavior. 
How can people get involved?
Our book is available on Amazon, and can be enjoyed individually or discussed in a club or group format. Our non-medical course and course for healthcare professionals can be accessed online. We also customize live and virtual trainings for C-suites, boards, and organizations. You can also find me on Twitter.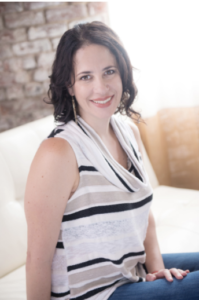 Jill Wener, MD, is a board-certified internal medicine physician with a wealth of academic, social justice, wellness, and entrepreneurial leadership experience. She is also a certified conscious health meditation instructor and EFT/tapping practitioner, with a nearly five-year track record of teaching and implementing wellness and stress reduction programs for physicians and healthcare organizations. As CEO and Co-Founder of Conscious Anti-Racism, LLC, Dr. Wener combines her mind-body expertise and 10 years of clinical practice into curriculum design, direction, and implementation — through live trainings, and online courses for corporate and healthcare entities — to increase awareness of systemic racism and social determinants of health, and reduce negative outcomes due to trauma and implicit bias. She also hosts the Conscious Anti-Racism podcast, authored "Conscious Anti-Racism: Tools for Self-Discovery, Accountability, and Meaningful Change", and is Faculty Facilitator for the ACGME Equity Matters program. Passionate about women in healthcare, Dr. Wener created and serves as Chief Wellness Officer of TransforMD, a mastery retreat for female physicians.
---
February 16, 2022
Michelle Higginson