Bright Lights: Teach in Two with Mansa Shroff
March 11, 2022
Michelle Higginson
---
Bright Lights is an ongoing series that highlights the activities, causes, and passions that fall outside of Inlightened Experts' dedicated day jobs, and truly set them apart. These initiatives represent experts' abilities to transform their interests and experience into meaningful ventures that drive positive change. This installment of Bright Lights features strategic advisor, executive, and entrepreneur, Mansa Shroff, and her work to simplify complex digital health concepts through Teach in Two.
How did Teach in Two come to be? Take us from idea to execution.
With the recent boom of all things digital in healthcare, we are seeing an evolution of the healthcare industry globally. Technological intervention, once considered innovative, is now normalized through high volume and widespread access to the internet.
As the digital health industry evolves, so do the concepts and ideologies. To keep up with this information overload, with respect for peoples' limited time and attention span, we wanted to find a way to deliver digital health content succinctly — to a diverse audience with basic knowledge of the healthcare industry — in a bite-sized, accessible, and easy-to-understand format.


Teach in Two was born with this vision in mind. Myself and my colleague Jay Patel thought that it would be a great opportunity to create a platform that simplifies digital health terms for colleagues who are unfamiliar, curious, or entering the healthcare industry from other walks of life. Rather than having to read pages of literature or spend hours searching the web, we do that, then put that information into a simple and digestible video, all in under two minutes. 
Can you provide a brief overview of your mission?
Our mission is twofold: 

To simplify and explain complex digital health concepts, in under two minutes, for a general audience with basic knowledge of the healthcare industry.

To bring together diverse digital health experts from all walks of healthcare around the globe, fostering education of digital interventions in healthcare.
Tell us more about Teach in Two's target audience.
Our target audience is anyone with an interest and curiosity to understand digital health concepts and the industry overall. We're at an evolutionary point in time, where technology is disrupting healthcare. This allows Teach in Two to be a digital health education enabler, given we present it in an easily-accessible (short videos on social media) and digestible (concepts simplified) format.
What key milestones has Teach in Two accomplished to date?
We have an active

Twitter

handle. 

We have an active

YouTube

channel. 

We have several experts engaged to participate in upcoming videos on our channel. 

We will be collaborating with a well-known U.S.-based digital health community as their educational partners.
Can you share an example of Teach in Two's impact?
Through our videos, we aim to educate everyone who is interested to learn more about digital health concepts. We've received incredibly positive feedback on how our videos have helped individuals understand not only the digital health industry and new trends, but also digital interventions in healthcare. In a specific instance, Dr. Dominic DeFilipi, a professor of pharmacy at Western New England University reached out to us and mentioned that he will incorporate our videos as part of his student's curriculum because it will provide invaluable exposure to an area that is constantly evolving and becoming more integrated within the concept of healthcare delivery.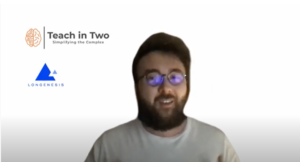 How can people get involved?
We would love to continue to connect with experts and bring them on board to simplify complex digital health concepts in under two minutes with us. If people have terms that they are confused about or need explaining, we would also love to hear about them so we can continue to tailor our content to what best interests and educates our audience. 
Connect with Jay and I directly, or via YouTube and Twitter.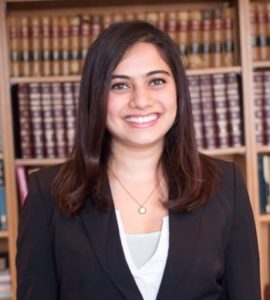 Mansa Shroff is a patient-focused strategic advisor, executive, and entrepreneur, specializing in the development and implementation of global partnerships, early stage capital investments, and life science and digital health launches. She serves as Head of Partnerships and Chief of Staff at WKD.SMRT, a cloud-based platform founded to provide better data for clinical trials and accelerate the innovation of novel therapies in neurodegenerative diseases. Mansa also focuses on public health partnerships as an advisor for Liberate Health, an NHS-founded multilingual technology platform empowering and advancing engagement between clinicians, patients, and caregivers to improve outcomes. Known for her ability to translate complex digital health concepts, she founded Teach in Two, and has dedicated her career to leveraging digital solutions to improve traditional consumer engagement, patient outcomes, quality of life, and access to care. Mansa's commercialization experience spans multiple disorders including IBS, IBD, Alzheimer's, Parkinson's, Diabetes, Gene Therapy, HIV, and NASH with research interests including financial, regulatory, and policy challenges for digital health startups in India and Africa, and digital health and ambient diagnostics in neurodegenerative disorders.
---
March 11, 2022
Michelle Higginson