Telehealth: Past, present, & promise
April 4, 2022
Michelle Higginson
---
It used to be that doctors and nurses made house calls, dropping in on their patients in their homes to treat them. Eventually, rising costs and demands on healthcare workers' time made the traditional house call unfeasible, and we adapted to a care delivery model where clinicians primarily treated patients in their places of work — spanning hospitals, private practices, community clinics, and so on. While telehealth existed prior to 2020, the onset of the COVID-19 pandemic with its limited resources, safety concerns, and technology have driven improvements in care including remote patient monitoring and expanded telemedicine. In fact, it is predicted that up to $265 billion worth of care services for Medicare beneficiaries could shift to the home by 2025.
Telehealth is by no means a novel concept, but the pandemic forced us to limit physical visits and ease the burden on providers, driving unprecedented innovations in virtual care solutions in order to make that possible. Our experts share their insights, on the past, present, and promise of telehealth.
Aditi U. Joshi, MD, MSc, on the future of acute telemedicine
Dr. Joshi is a pioneer in telehealth working for a decade on creating and formalizing acute care telehealth from its early beginning to its rapid expansion during the pandemic. She examined the effects on the workforce of telehealth and emergency medicine in Academic Emergency Medicine, looking at the impact of technology, the future of providers' scope of practice, need for standardization and how to continuously ensure equity in virtual care to come.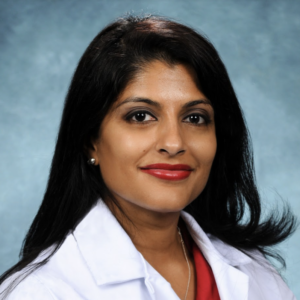 Aditi U. Joshi, MD, MSc, is a board-certified emergency medicine physician, thought leader and consultant to health systems and digital health companies. Focused on improving healthcare and equity through technology, Dr. Joshi is uniquely attuned to telehealth leadership across a startup  — as an early adopter and assistant medical director at Doctor on Demand — and academic — recruited by Thomas Jefferson University as medical director to its multi-department telehealth program — environments. Dedicated to ensuring tech-forward solutions remain safe, accessible, and user-friendly as they evolve, Dr. Joshi is known for her ability to make technology palatable and effective for patients, clinicians, and provider organizations alike.
Oren J. Mechanic, MD, MPH, on spinning up a virtual hospital
An early adopter and Harvard Medical Faculty Physicians Director of Telehealth, Dr. Mechanic expanded Beth Israel Deaconess Medical Center's telehealth program significantly during the pandemic. Their homegrown platform was built to last — not serve merely as a stopgap — and at the height of the pandemic, about two-thirds of ambulatory visits were conducted virtually. His team's transformational telehealth response was highlighted in
Healthcare IT News
.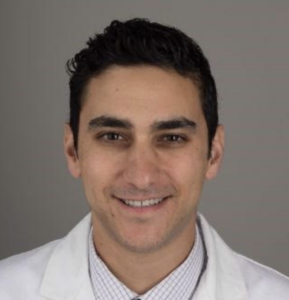 Oren J. Mechanic, MD, is an Ivy League educated and board-certified emergency medicine physician. He currently serves as Director of Telehealth for Harvard Medical Faculty Physicians (HMFP) at Beth Israel Deaconess Medical Center. A thought leader in healthcare innovation, value-based delivery, and telemedicine, Dr. Mechanic is passionate about the prioritization of patient care and the sustainability of the healthcare system as a whole. As Medical Director of a 1,900+ physician organization, Dr. Mechanic has had the opportunity to work across all specialties and support the development of new, robust systems, and led the implementation of BIDMC OnDemand, a state-wide virtual care platform, as Chief Medical Officer.
Jonathan Yoder, MD, on primary care's post-COVID future
Healthcare is a sector that has historically and notoriously been slow to evolve, and primary care is no exception to that. In
Health IT Answers
, Dr. Yoder attributed the burnout rate in family medicine (46%, as compared to 42% across all healthcare), largely to administrative burdens and dueling priorities, from electronic health records to volume-based compensation and insurance conglomerates. He knows innovation and technology — especially given telemedicine's near-ubiquitous adoption in response to office closures, is the key to primary care, post-COVID.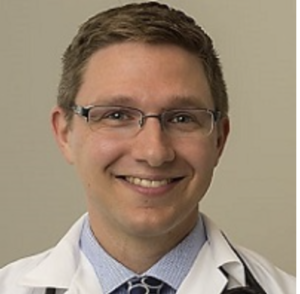 Jonathan Yoder, MD, is a board-certified family medicine physician at Beth Israel Deaconess Medical Center. In addition to providing the full spectrum of outpatient family medicine and procedural care at Beth Israel's Needham location, Dr. Yoder also serves as Practice Innovation Physician Champion. He is passionate about introducing change to broken healthcare systems, and enjoys partnering with like-minded professionals and piloting new initiatives to improve outcomes, optimize the quality of patient care, and drive physician satisfaction. Dr. Yoder is a methodical thinker with a forward-looking primary care perspective on how to improve access, coordination, preventative care, and workflows.
Kinjal Patel, MD, on meeting patients where they are
The pandemic shone a light on inequities in care, making it impossible to ignore the challenges endured by underserved populations. Dr. Patel knows effective healthcare involves "a mix of services," based on the "fundamental principle [of] meeting people where they are." She spoke to
healthline
about telehealth making healthcare more inclusive for millions, and cautioned that though COVID accelerated the widespread adoption of telehealth, maintaining a focus on accessible and health literacy of specific patient populations will be key to the sustainability of this model.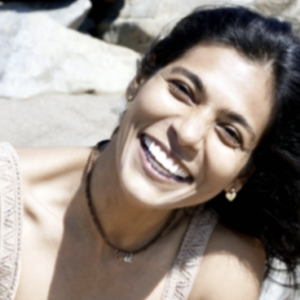 Kinjal Patel, MD, is an Ivy League educated and board-certified internal medicine physician and nephrologist, and a registered yoga teacher. She most recently served as VP of Clinical Strategy at Cricket Health — a specialty provider of world-class kidney care — before launching RANI♡NANI, and supporting caregivers and patients alike in a blended approach to care. Dr. Patel possesses a deep understanding of primary care's crucial role in the total health of an individual, and has spent her career pursuing faster, fresher, sustainable approaches to transform care delivery. Uniquely attuned to the intersection of patient, provider, and payer needs, she is known for her ability to design, implement, and support programs and products that reduce disparities in care access and experience. 
Alexander J. Blood, MD, on endless opportunities
The recent rapid adoption of telehealth — to support the traditional healthcare model by conducting visits through a different medium — is just the beginning. Dr. Blood published a strategic roadmap to disrupting and sustaining telehealth innovation in
NEJM
, emphasizing the potential it has to transform care for undertreated patient populations, especially those who would not otherwise seek medical attention.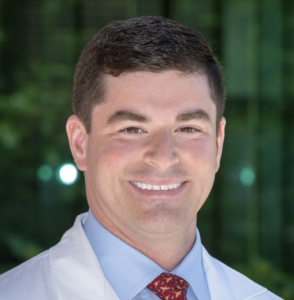 Alexander J. Blood, MD, is a cardiovascular and critical care fellow at Brigham and Women's Hospital and Massachusetts General Hospital. Dr. Blood's research — focused on deploying and scaling remote cardiovascular medical care and chronic disease management while optimizing quality, outcomes, and value — is conducted through Brigham and Women's Cardiovascular Medicine Innovation Institute and One Brave Idea. His ongoing involvement in a multitude of clinical trials and device investigations has allowed him to leverage AI and machine learning to continuously drive digital care transformation. In addition to his research, Dr. Blood has earned a reputation for program building and was instrumental in the management of MassGeneral Brigham's COVID-19 Point of Care Ultrasound Program.
---
April 4, 2022
Michelle Higginson