Bright Lights: SciencePreneur Academy with Kasia Hein-Peters
October 31, 2022
Michelle Higginson
---
Bright Lights is an ongoing series that highlights the activities, causes, and passions that fall outside of Inlightened Experts' dedicated day jobs, and truly set them apart. These initiatives represent experts' abilities to transform their interests and experience into meaningful ventures that drive positive change. This installment of Bright Lights features physician executive Kasia Hein-Peters, MD, and SciencePreneur Academy.

How did SciencePreneur Academy come to be? What problem were you trying to solve? Take us from idea to execution.
It is not broadly known that less than 10% of launches in life sciences are considered excellent, and I think that it is a big waste. It means that many innovative treatments don't reach patients they could help. It also means that companies lose massive amounts of money and don't get the returns they were hoping for. Less than 50% companies deliver financial returns as expected by investors.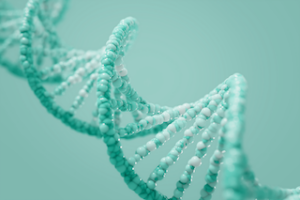 Can you provide a brief overview of your mission?
Because getting innovations to patients has been my life's work, I put together an extensive and insightful training and coaching program, which I call SciencePreneur Academy. It is 30 years of experience distilled into interactive coaching sessions, and I offer it to SciencePreneurs who want to develop winning strategies, get rewarded for their innovations, and build world-leading life science brands. Now SciencePreneurs can discover how to successfully launch their products, build world-leading brands and help millions of patients.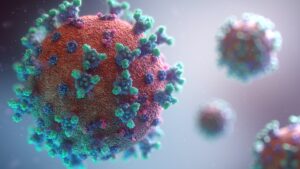 Tell us more about SciencePreneur's target audience.
SciencePreneurs include:
Biotech, pharma, medical device, and digital health industry leaders

Founders, C-suite, executives, scientists, doctors, engineers, marketing professionals
What key milestones has Sciencepreneur Academy accomplished to date?
I created the Academy page on Teachable, where you can find the SciencePreneur Accelerator – short free courses that address the most frequently asked questions. You will also find there my offer for individual coaching for SciencePreneurs.

Right now, I am launching a new training and coaching program "Winning Strategy, Demystified", which will start in early December. The level of interest is very high and places are filling fast, so I am glad that we are talking and I can let the Inlightened community know about them. Deliverables include:

Assessment of the company or brand strategy

Fifteen 2-hour engaging, interactive sessions over 2 months.

Four weekly 1-hour office hours over 1 month.

In addition, I offer bonuses, such as: strategic framework templates with instructions and review of the pitch deck. Also, all who join the SciencePreneur Academy community will always get the best prices for any future courses, developed by SciencePreneur Academy.
Can you share an example of someone who has been impacted by SciencePreneur Academy?
It is a little too early for case studies based on this program, but several strategic sessions have been very successful so far. Two testimonials: 
"Kasia helped Physicians Anonymous with our strategy to reach all struggling physicians everywhere. Physician burnout is a huge issue in the U.S. and globally. Kasia's years of experience was evident in her wise, structured, and logical approach to the challenges of sustainable growth in the health sector. Highly recommended!"
-Dr. Dominic Corrigan, Co-Founder of Physicians Anonymous

"Dr. Hein-Peters helped my company tremendously. We were struggling with our company identity and how to best market our offerings. She discussed our current company image and our offerings, and she guided and coached us to come up with a crisp company image and service offerings that are clear, specific, and tangible for potential new clients. Once we changed our outreach strategy based on her recommendations and guidance, we started seeing more interest from prospects. Dr. Hein-Peter's contribution to and coaching for our company helped us get to another level of institutional consciousness and crisp offerings. Thank you!"
-Dr. Anna Gyarmathy, CEO of EpiConsult
How can people get involved?
The best way is to schedule a call with me to discuss their specific challenges as SciencePreneurs. I will be able to offer my expert advice. 
They can follow the SciencePreneur Academy on Teachable for free courses as part of the SciencePreneur Accelerator program. There will be new courses posted every month, based on questions that SciencePreneurs are asking.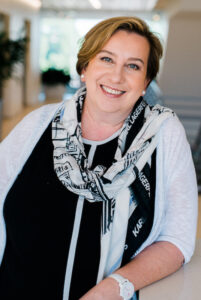 Kasia Hein-Peters, MD, is an internationally-educated physician executive and innovation consultant. She boasts more than three decades of expertise in developed and emerging markets — across pharmaceutical, biotechnology, medical device, and digital health industries — with specific experience leading brand building initiatives, managing product lifecycles, developing integrated stakeholder engagement campaigns, and launching specialty products. With a global understanding of complex healthcare ecosystems, Dr. Hein-Peters has played an integral role in launching several first-in-class medications, which profoundly changed the standards of care, and a vaccine with peak sales of 3 billion dollars. Her medical affairs and market access expertise extends to novel medical devices. Currently, Dr. Hein-Peters coaches life science entrepreneurs on how to develop strong brands, launch new products, and scale up their businesses. In addition, she is an advisor, mentor, and chief medical officer in life science startups. Dr. Hein-Peters belongs to the Healthcare Businesswomen's Association, and is an advisor to PharmaJet, Amah Health.,  and Doctorpedia, and a Chief Medical Officer at VITiaCARE.
---
October 31, 2022
Michelle Higginson