Encouraging healthier behaviors for HCPs & patients: Lifestyle Medicine Q&A with Melyssa Allen
June 9, 2023
Zoë Mercurio
---
June 10th is Global Wellness Day. Health, wellness, and lifestyle medicine is an evergreen topic, but we wanted to take this opportunity to speak to Inlightened expert, board-certified lifestyle medicine professional, certified well-being coach, and author of "Healthy Living Doesn't Have to SUCK", Melyssa Allen, MA, CHWC, DipACLM to get her thoughts on a few key questions.
You've talked to us about lifestyle medicine for healthcare professionals before, specifically simple actions or steps people can take to prevent, treat, and recover from provider burnout. Can you reiterate key takeaways on what some refer to as "caring for the carers"?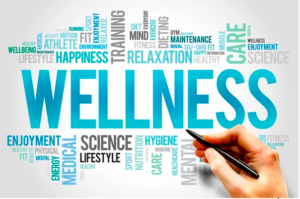 Lifestyle medicine is the evidence-based approach to using therapeutic, lifestyle and behavior change interventions for health promotion, including regular physical activity, eating more plants, getting restorative sleep, managing stress effectively, avoiding risky substances, and cultivating positive social connections. When it comes to practicing lifestyle medicine, these are foundational self-care actions that support our physical, mental, and emotional well-being. While the contributors to burnout are multifaceted, including organizational and systemic issues, lifestyle medicine gives providers an opportunity to feel empowered when making lifestyle choices that encourage prevention of and recovery from burnout.
How can providers encourage more effective health behavior changes?
One of the most effective ways to encourage behavior changes for health promotion is for healthcare professionals to take more of a Coach approach versus an Expert approach to care. Typically, patients will know if they need to be more active, eat healthier foods, or get more sleep, but the challenge comes with figuring out how to bridge the intention-behavior gap. This is the gap that results from patients knowing they need to change their behaviors and actually engaging in those behavior changes. When healthcare professionals take more of the Expert approach they tell patients what changes need to be made, which can often lead to resistance or defensiveness if they feel like they are being lectured. Whereas when healthcare professionals take on the Coach approach, they ask the patient questions related to their motivation to make changes and then let the patient lead the conversation to which changes they feel confident and motivated to make! Then the healthcare professional can guide the patient through setting a goal and creating an action plan for their health-promoting behavior change. When patients feel empowered to choose what changes they want to make, they are more likely to follow through and take action.

Dr. Frates created the COACH™ Approach, which is an acronym to share how clinicians and HCPs can approach conversations with clients that foster a safe space to discuss making lifestyle changes:
C: Curious

O: Open

A: Appreciative

C: Compassionate

H: Honest
This framework can also be used for HCPs to coach themselves through positive changes that can support and enhance resilience. Dr. Frates developed the PAVING the Path to Wellness, a lifestyle medicine education and group intervention, at Spaulding Rehabilitation Hospital in 2012. Her 12-session PAVING Program focused on optimizing health and recovery for stroke survivors, but has since been adapted for use with other chronic conditions – including healthcare providers experiencing burnout. This is especially important since HCPs need to practice regular self-care to support their well-being and improve their resilience in order to provide safe, effective patient care.
"The PAVING the Path to Wellness Program is more important than ever as it highlights the importance of the whole person with a focus on a healthy body, peaceful mind, and joyful heart. We have more inquiries to help healthcare providers to heal from all the difficult situations they have faced over the past few years.  This program covers a wide range of topics that are integral for wellbeing, and yet the beauty and power of the program is that it can go deep in the places requiring the most attention. It is a program that continues to inspire the facilitators and the participants for weeks, months and in some cases years after the sessions are over." – Beth Frates MD FACLM DipABLM, Clinical Assistant Professor at Harvard Medical School, Chair of the Board of Directors at PAVING Wellness
The conversation around health and wellness has come a long way, but there's still a ways to go in terms of putting concepts to work and fostering meaningful change. Where are you seeing efforts fall flat?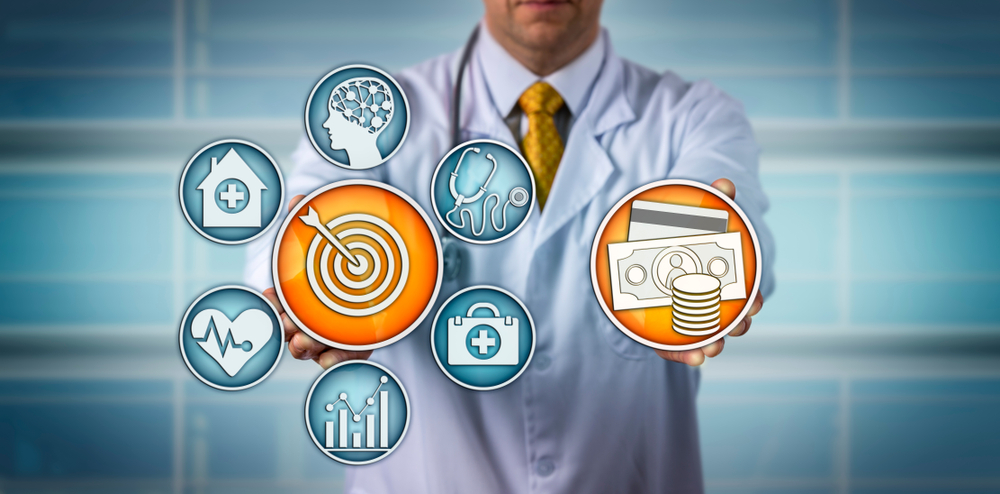 Unfortunately, one of the biggest challenges faced by healthcare professionals is how care is managed due to Fee-For-Service models of insurance coverage, where providers are paid for each individual service they provide to patients. The Coach approach with patients can take some time to elicit their inner motivation to change and set a goal with their provider, which is challenging for healthcare professionals to accomplish in their typical 15-minute patient visit. This model of healthcare coverage has influenced the rising rates of burnout in healthcare professionals due to the pressure of trying to see as many patients as possible, meaning shorter visits and time spent with each patient. 
One shift beginning to emerge within the healthcare industry is working towards a Value-Based Care (VBC) model over Fee-For-Service (FFS). The VBC healthcare delivery model focuses on improving patient outcomes and reducing costs by rewarding healthcare professionals for delivering high-quality care. VBC models can support health promotion and cover lifestyle medicine interventions that are normally not covered by FFS models of insurance.
While there is still a long way to go with the adoption of these healthcare models that are more supportive of preventative health, we are seeing more training programs for healthcare professionals that are incorporating education about emphasizing behavioral risk reduction and coaching patients toward health-promoting behaviors.
How can we all help sustain the focus on embracing and supporting health and wellness — especially for chronic disease management — beyond an awareness day?
It is estimated that 80% of lifestyle-related chronic diseases, like Type 2 diabetes, cardiovascular disease, hypertension, and certain cancers, can be prevented through reducing behavioral risk factors like physical inactivity, substance use, chronic stress, sleep deprivation, and consuming a diet of calorie-rich, processed foods. Especially for clinicians and HCPs, it's important to ask patients about their lifestyle behaviors and proceed to educate, empower, and engage their patients using the Coach approach to support behavioral risk reduction. For the logistical challenges that healthcare professionals face administering patient care, it could be helpful for them to create a network of qualified, credentialed health and wellness coaches to have as referral sources for patients looking to embark on their lifestyle change journey. Additionally, the American College of Lifestyle Medicine has helpful resources to advance population health restoration, including their Shared Medical Appointment Toolkit for creating and billing lifestyle medicine groups.
We live in a world where the healthy choice isn't always the easy choice, so it's beneficial to stay connected to the importance of making choices that support our health and happiness. While there may be times when we veer off track from our lifestyle change journey, we can always get ourselves back on track!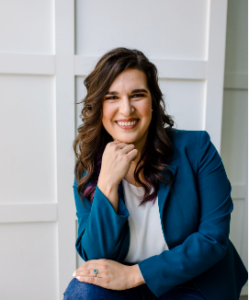 Melyssa Allen, MA, CHWC, DipACLM, is a board-certified lifestyle medicine professional and certified well-being coach. She has served in numerous roles — as a Wellness Manager for a residential mental health treatment facility, a Clinician Well-Being Coach for Orlando Health, and, currently, a Health Educator for AdventHealth's Employee Health and Well-Being Team. Driven by a background that spans biology, clinical psychology, and animal training, Melyssa is known for her expertise in behavior change coaching using mindfulness, motivational interviewing, cognitive-behavioral therapy, positive psychology, and acceptance and commitment therapy. Melyssa operates two businesses — Melyssa with a WHY (a client and corporate well-being company) and Mind-Body-Thrive Lifestyle (veterinary well-being coaching) — and has published her book, Healthy Living Doesn't Have to SUCK to help guide people to effect lasting positive habit change. 
---
June 9, 2023
Zoë Mercurio