Nurses: Unsung heroes as agents of change
May 9, 2022
Michelle Higginson
---
Many things come to mind when one thinks of the nursing profession. You might picture specialty nurses, across pediatrics, intensive care, and various clinical disciplines. You may envision the various levels of the profession, from certified nursing assistants to advanced practice clinicians and doctorates. The field of nursing has evolved over time, but one fact remains consistent: Nurses play a vital part in delivering quality care — and impacting the future of healthcare — around the world.
They advocate for health access, patient safety, and the prevention of illness and injury, as well as providing care, assisting in curing and rehabilitating, and delivering ongoing support to patients and clinical colleagues alike. Their responsibilities are broad and far-reaching, and it would be an understatement to say their impact — often as frontline-facing providers — is significant.

But they are also on the forefront of change and innovation, and have been for centuries. Whether they're delivering patient care day after day, or serving as key multidisciplinary team members whose roles have shifted further into education and administration, they see the effects of the healthcare system and medical policies through a variety of lenses. That perspective, on top of their extensive experience and training, positions nurses as the unsung heroes of healthcare, well-equipped to serve as major change agents in the industry.
This National Nurses Week, we asked some Inlightened nursing experts about the valuable lessons they've learned in their work, what they're excited about (and challenged by), and how they're looking forward. Here's what they had to say.
Stephanie R. Bosch on embracing the unknowns
In nursing, it is essential to be flexible, open-minded, willing to adapt to change, and — at times — courageous. Trusting my instincts, and being confident in my competence as a nurse practitioner has helped me along the way. Learning is never-ending in nursing and medicine, so it is important to understand what we know, acknowledge the things we know that we don't know, and to be aware that there are many unknowns that we're not even aware of. I am so proud to be working for the Pediatric Nursing Certification Board now, which is the largest and most essential organization for the certification, continuing education, and competency development of nursing professionals who care for children, adolescents, and young adults. While the past two years have been discouraging — for the nursing profession in particular — I know I'll be continually inspired by the resilience of my peers and the amazing feats they can accomplish.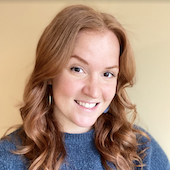 Stephanie R. Bosche, MSN, CPNP-PC, IBCLC, is a nursing leader with a wealth of administrative experience, double board-certified as a pediatric primary care nurse practitioner and lactation consultant. She serves as Associate Director of Credentialing Programs for the Pediatric Nursing Certification Board, applying clinical knowledge — as a key member of the exam development, continuing education, and operations teams — to review and improve PNCB products, projects, and services for RN and APRN certificants. Uniquely attuned to both outpatient and inpatient care settings, Stephanie's expertise spans breastfeeding, mother/baby care, immunizations, and pediatric disease management, trauma, asthma, and mental health. She also boasts prior experience as a pediatric ICU nurse at the Children's Hospital of Philadelphia, supporting critically ill pediatric and neonatal patients with complex and chronic needs. Known for her in-depth knowledge of infant and child development, Stephanie is widely recognized for her ability to guide families from infancy through early childhood. 
Daniel W. Johnson on not compromising care
We can't treat care as a commodity, and yet, labor and workforce obstacles are progressing to insurmountable heights. I applaud and am grateful to my dedicated colleagues and staff who continue to show up every day, and provide quality patient care, without compromise. The staffing challenges healthcare organizations are currently facing are unlike anything we've ever experienced, and it's time for us to come together and solve for this national problem.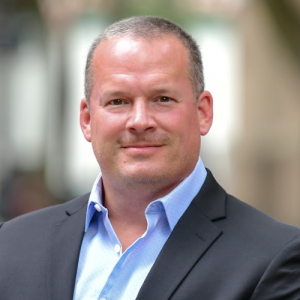 Daniel W. Johnson, RN, is an experienced senior nursing leader with a unique combination of industry and clinical expertise. He is currently acting as Director of Peri-Operative services at Emerson Hospital. An expert in strategic operations and the management of multidisciplinary care teams, Daniel has led several successful quality and process improvement initiatives over the course of his career, which merges both clinical and industry experience. Daniel's extensive knowledge of perioperative services is frequently called upon for product concept validation, regulatory compliance, and training and development. Known for his unique ability to communicate effectively with stakeholders spanning C-suite to patient families, Daniel is dedicated to empowering teams with the resources and support needed to optimize their impact.
Kristin M. Koczwara on resilience & growth
As a nurse, I have learned the incredible strength and resilience people have. Not only has the strength of my patients inspired me to appreciate every day. It has also inspired me to grow, and continue my schooling so I can educate the next generation of nurses.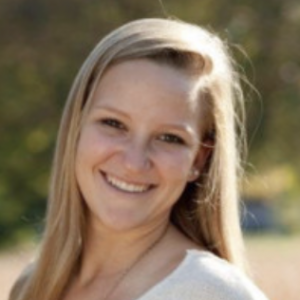 ​​Kristin M. Koczwara, RN, MSN, is an interventional cardiology and post-anesthesia care nurse in the cardiac access unit at Massachusetts General Hospital, where she also serves as a preceptor. Kristin specializes in the delivery of pre- and post-operative care to cardiovascular patient populations, with clinical expertise that includes myocardial infarctions, heart failure management, hemodynamic monitoring via pulmonary arterial catheters, cardiac catheterizations, pacemaker and ICD implants, electrophysiology studies, transcatheter valve replacements, and vascular interventions. She was previously affiliated with Beth Israel Deaconess Medical Center/Lahey Health and Newton-Wellesley Hospital, with experience spanning cardiac intensive care, outpatient pediatrics, and orthopedic and neurosurgery skilled nursing services. Known for her ability to recognize and address procedural complications, Kristin is a valued multidisciplinary team member with specific strengths in communication and patient education and advocacy.
Nikki J. Sporrer on collaborating to care & educate
Medicine is ever-changing. The pandemic shed light on the vital role of nursing, and how in today's clinical world, we need to work together to improve how we care not only for patients, but staff as well. Becoming a DNP was a lifelong goal of mine so I could further my ability to care for those in need, educate upcoming generations of nurses, and advocate for my field. Addressing disparities in healthcare, evolving telemedicine, and advancing healthcare through research and collaboration continue to be driving forces in my work to improve the future of the field.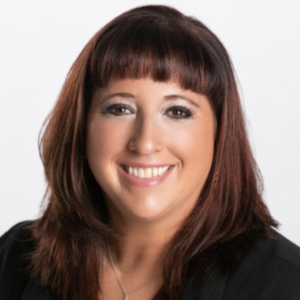 Nicole (Nikki) J. Sporrer, DNP, MSN, ARNP, FNP-C, RN, is an accomplished nursing leader in family practice at MercyCare Johnson Avenue, affiliated with Mercy Medical Center. Her clinical expertise spans urgent care, cardiothoracic and neurosurgery, and emergency, family, and trauma medicine. Previously, as an operating room nurse with Cedar Neurological Surgeons, Nikki provided valued multidisciplinary support in microdiscectomies, cervical fusions, posterior cervical sitters, and carpal tunnel procedures. She is trained in all OR specialties — as well as office procedures — and has also served as a nurse exempt paramedic, through which she trained, mentored, and led her hometown's local ambulance service. Passionate about improving patient safety, outcomes, and quality of life, Nikki is also a nurse educator — skilled in areas that include BLS instruction, pediatric advanced life support (PALS), and executive leadership — and lifelong learner.
---
May 9, 2022
Michelle Higginson